Human connection from the first click
Let us chat for you 24/7, so you don't miss out on potential customers on your website.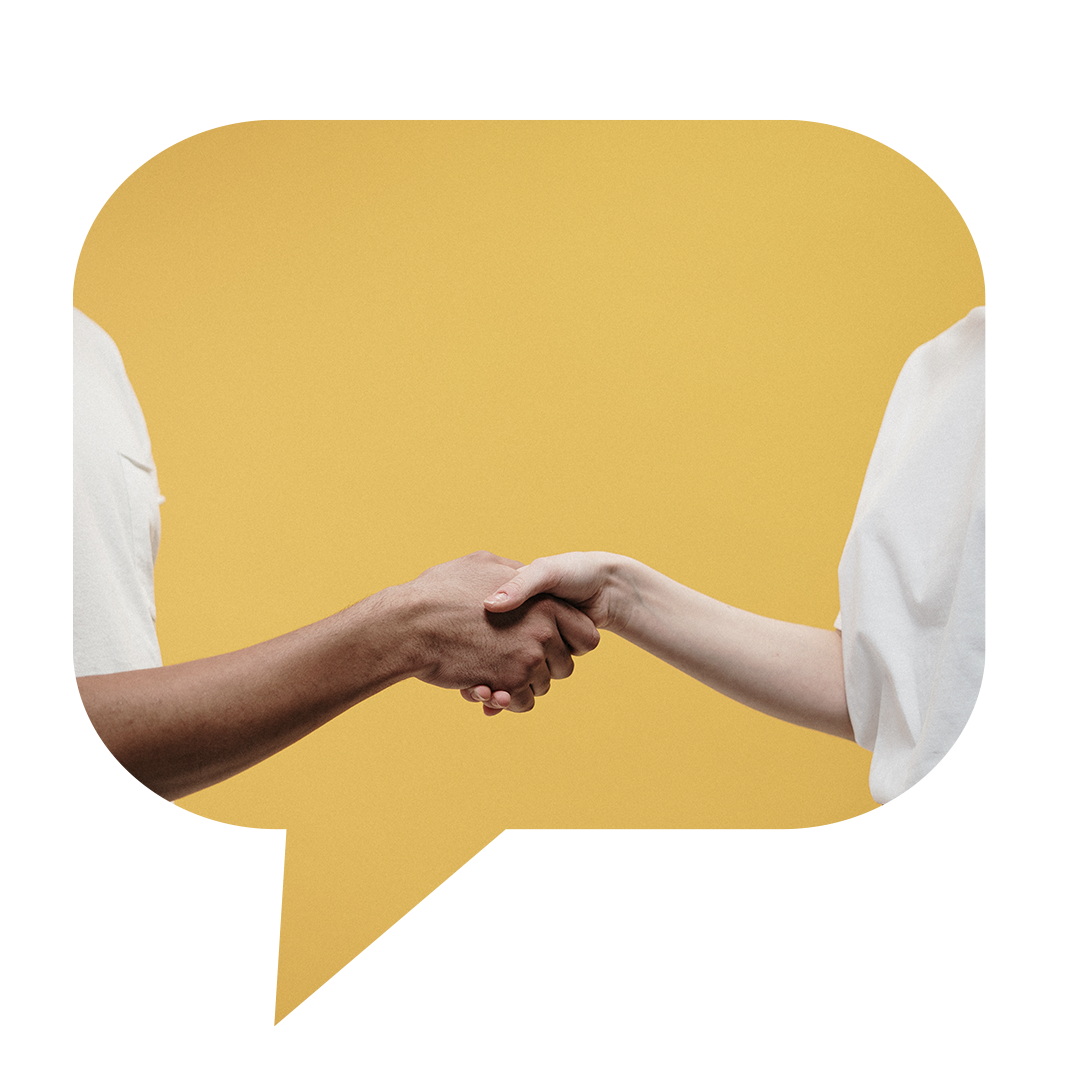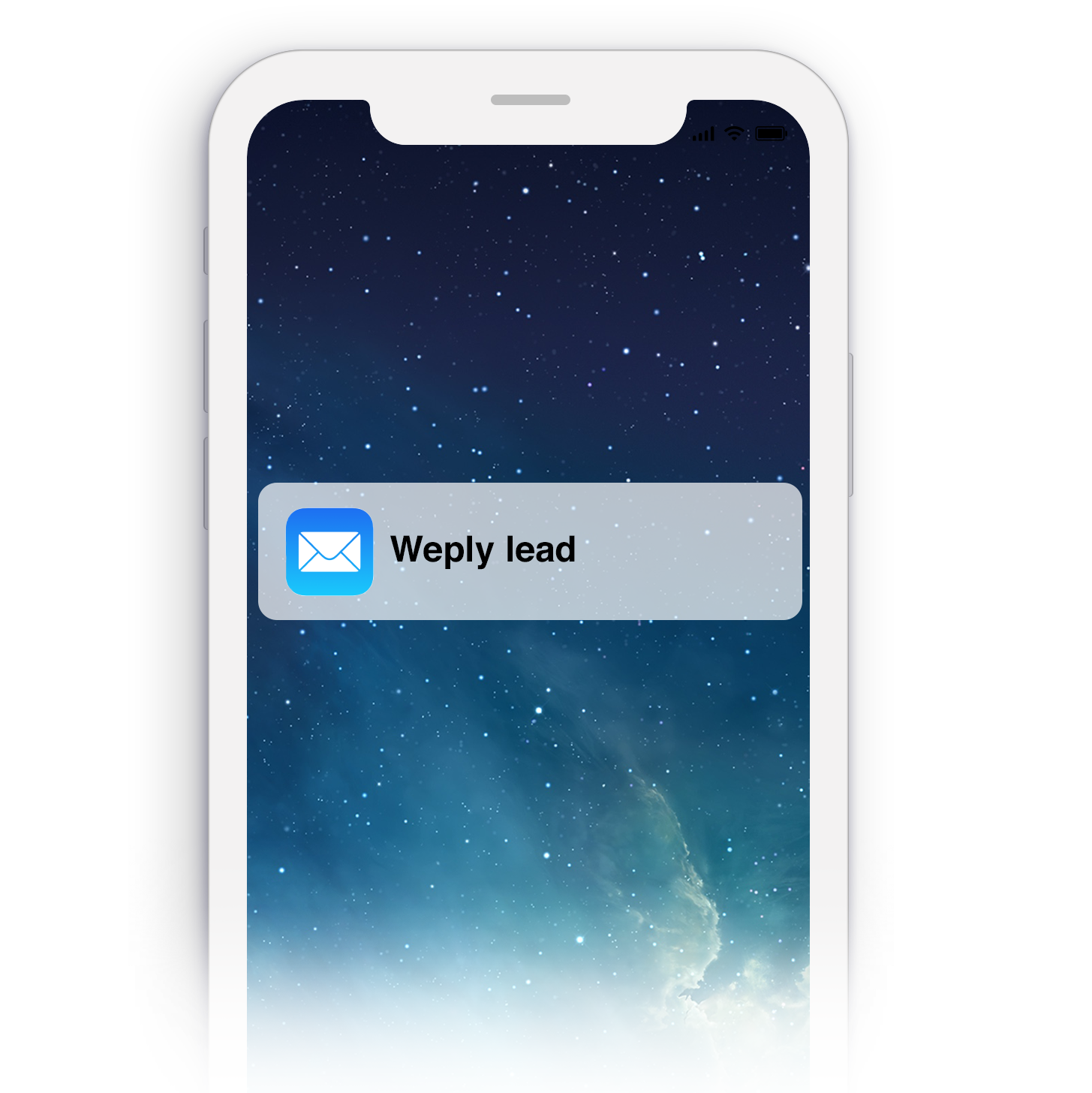 Leads directly to your inbox
✔ Instant notification when there are new leads
✔ Qualified sales leads ready to go
✔ Seamless integration to CRM systems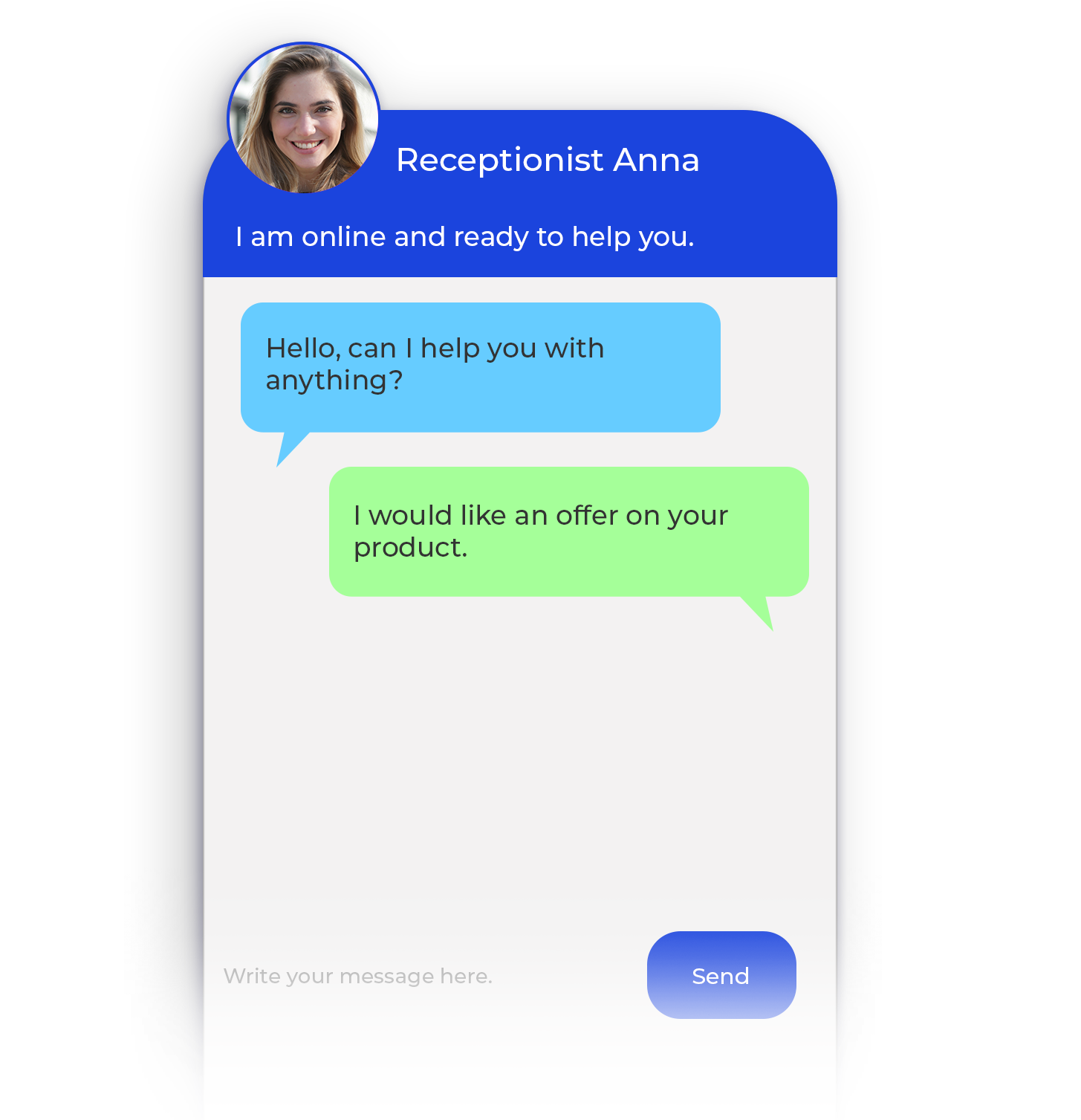 Access to the best in chat
✔ Average response rate of 2-4 seconds
✔ Educated consultants trained in chat psychology
✔ Contributing to equal employment opportunities for persons with disabilities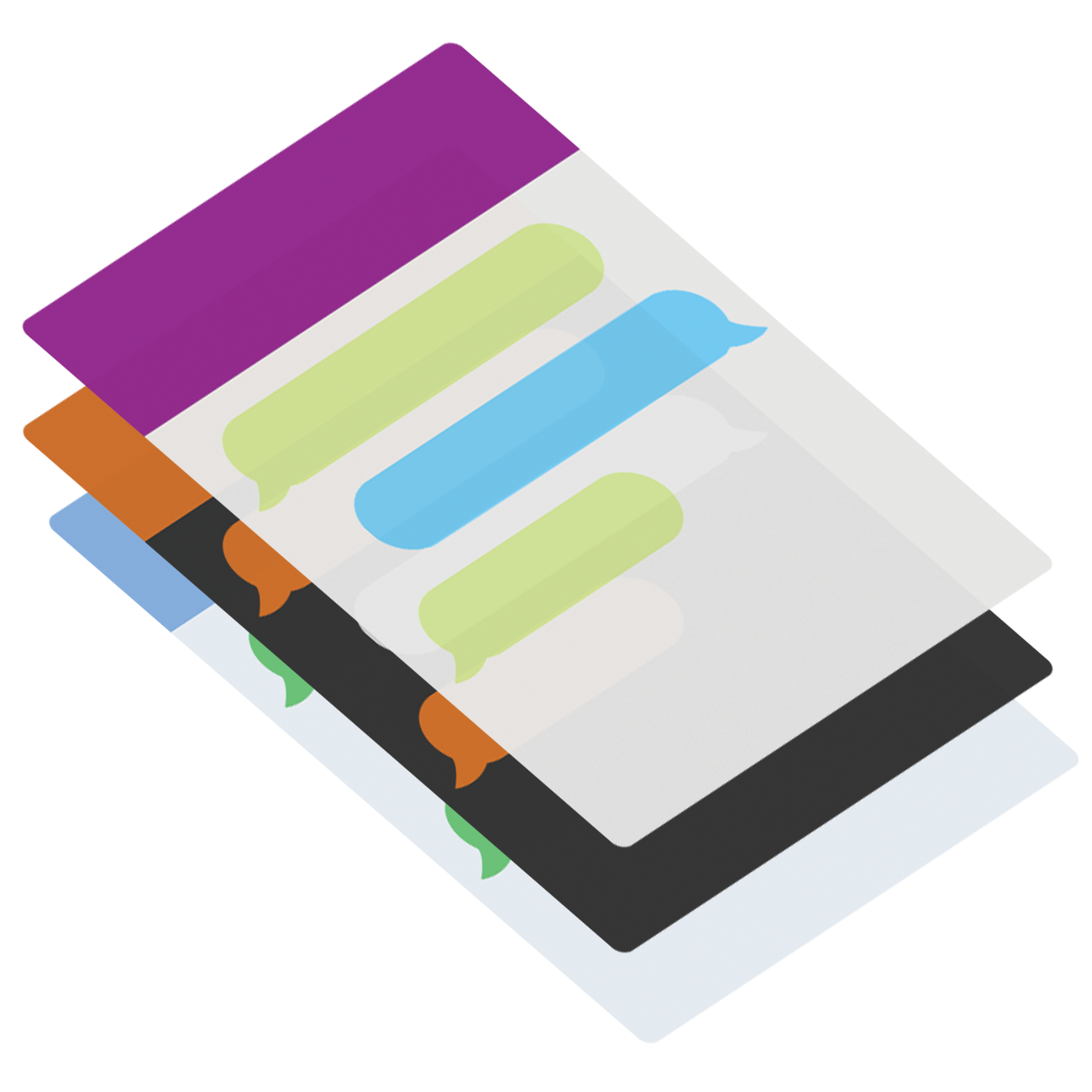 ✔ Implement your brand
✔ AB testing available
✔ Gather valuable data about your segment
Engage your website visitors instantly with our easy to install widget. Customise your design and welcome message without any hassle.
Get your chat performance overview in one place. Your personal data dashboard contains all dialogues, expenses and conversion data.
We're online for you all day, every day and even on the holidays so website visitors can get in touch with you outside of office hours.
Qualified chat consultants
Weply chat consultants are highly educated and trained to deliver high-quality service to your website visitors.
We currently offer chat consultants who speak English, Danish and Swedish.
Chat consultants ensure to make your website visitors feel welcomed.
Split testing is an essential tool for any marketer. A/B split tests are possible on chats too.
We secure qualified leads are sent to you, so you don't waste time on lead qualification.
Weply's Customer Success Team ensures that chats perform at their highest potential according to your needs.
Getting started is as simple as copying and pasting a piece of code. We have tutorials for the most common website platforms.
Endless opportunity to collect your leads in one place with Zapier. Have a specific API? Not a problem. Chat with us about your needs.
Receive leads directly in your email inbox. Full chat transcripts are included with leads to give you the best overview.
Your chat is automatically optimised for any screen size, so your website visitors can talk to you from any device.
Have people internally to answer chats? Use Weply chat consultants outside of office hours to ensure that you don't miss out on conversations.
Conversations lead to conversions
Experience it first hand on your website today