Want to be part of Weply?
We would not be where we are today without our biggest asset – our team members! Our team is a mix of tech entrepreneurs, marketers, chat consultants, word wizards, and many more. We are innovators, explores, dreamers and occasional party-doers.
Join us on our journey towards becoming the leading lead generation live chat provider and the company that employs the most people with disabilities in the world.
Weply is not your typical software company. A flat organisational structure allows for great ideas to be put into action quickly. Despite constantly being on the go, we remember to celebrate our successes and have fun while we create value for millions of people with our ability to generate leads through conversations.
We are a diverse team that has managed to create a workplace that makes space for them, who don't thrive in traditional office roles. It is a motivator for us that we help solve a societal problem. That is why our vision is to become the company in the world that employs the most persons with disabilities.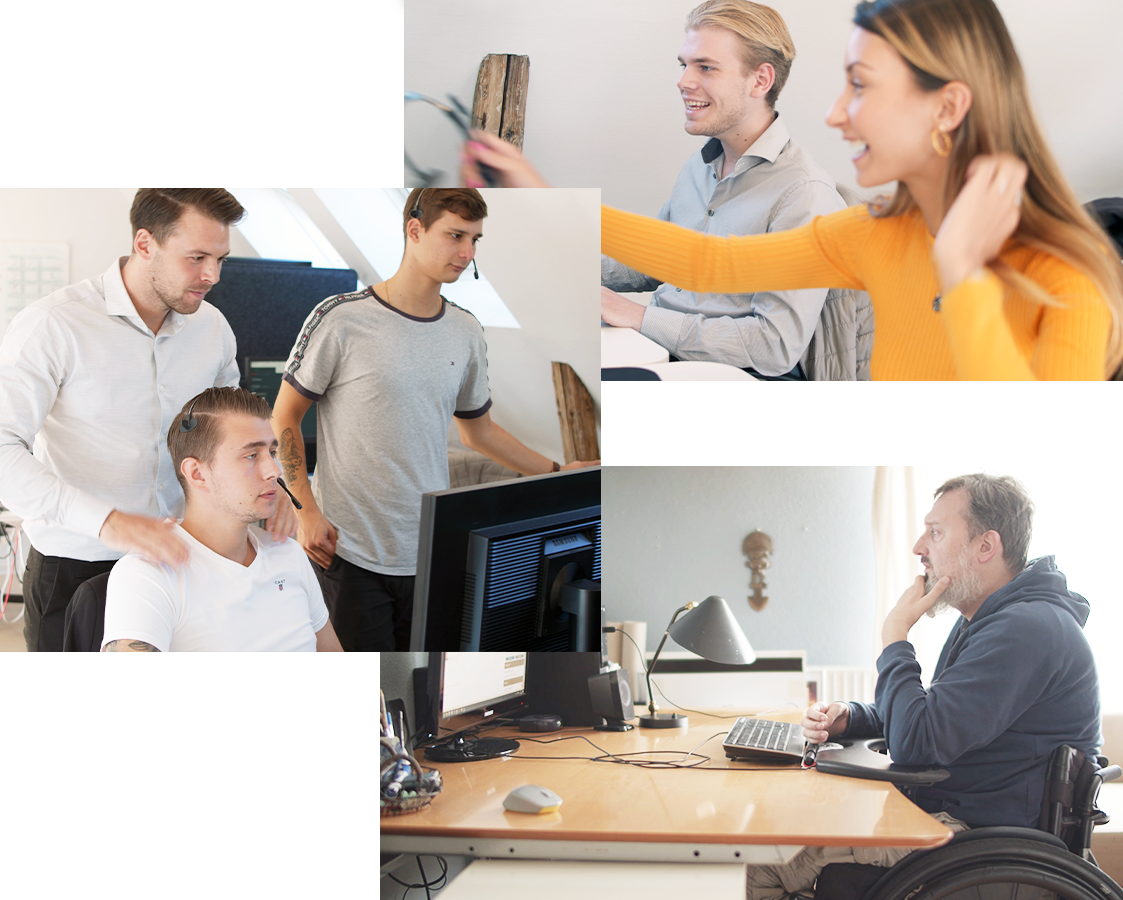 What's it like working for Weply?
Weply tar fart, och vi söker fler händer till vårt svenska säljteam. Vi söker dig som har högt humör, bra ...
We're growing!
Keep an eye on this page for open positions.
Want to be part of the team?
We are always interested in meeting exceptional talents that can help us create value for millions of people.